Meeting Rooms Pekanbaru
Banquet/Function/Entertainment/Meeting Rooms Pekanbaru
Winstar Hotel Pekanbaru offers 3-star excellent meeting solutions from boardroom meetings, small meetings, seminars, gatherings, and functions. Pleasant and affordable alternatives are offered at a variety of room types and packages so that you can have your meeting how you want, where you want and most importantly, at the price you want.
At Winstar Hotel Pekanbaru, you will be assured of personalised and professional service from start to finish for your conference, meeting, seminar or function. Your personal satisfaction is our highest priority. With us, no meetings is too small and no request is too difficult.
On a less formal occasion, we provide the space for your family or office celebrations in Pekanbaru. Be it romantic dinner, birthdays, weddings, or any gathering event you can think of. Call us now at 0761-23588 to speak with one of our representative to discuss your requirements.
U-shaped/Hollow Square Configuration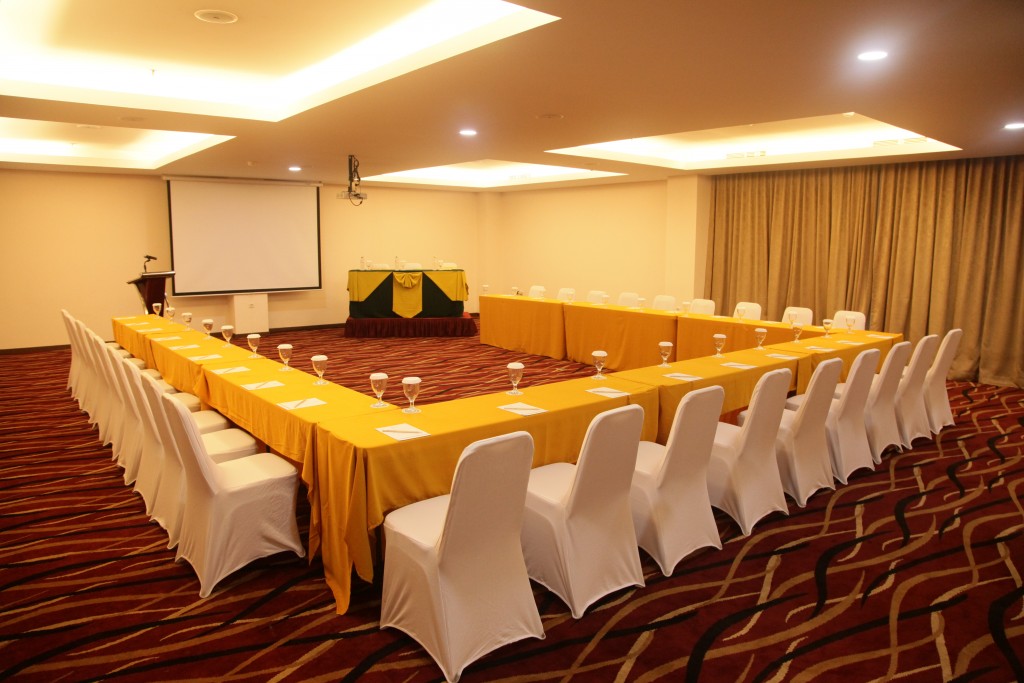 Theatre Configuration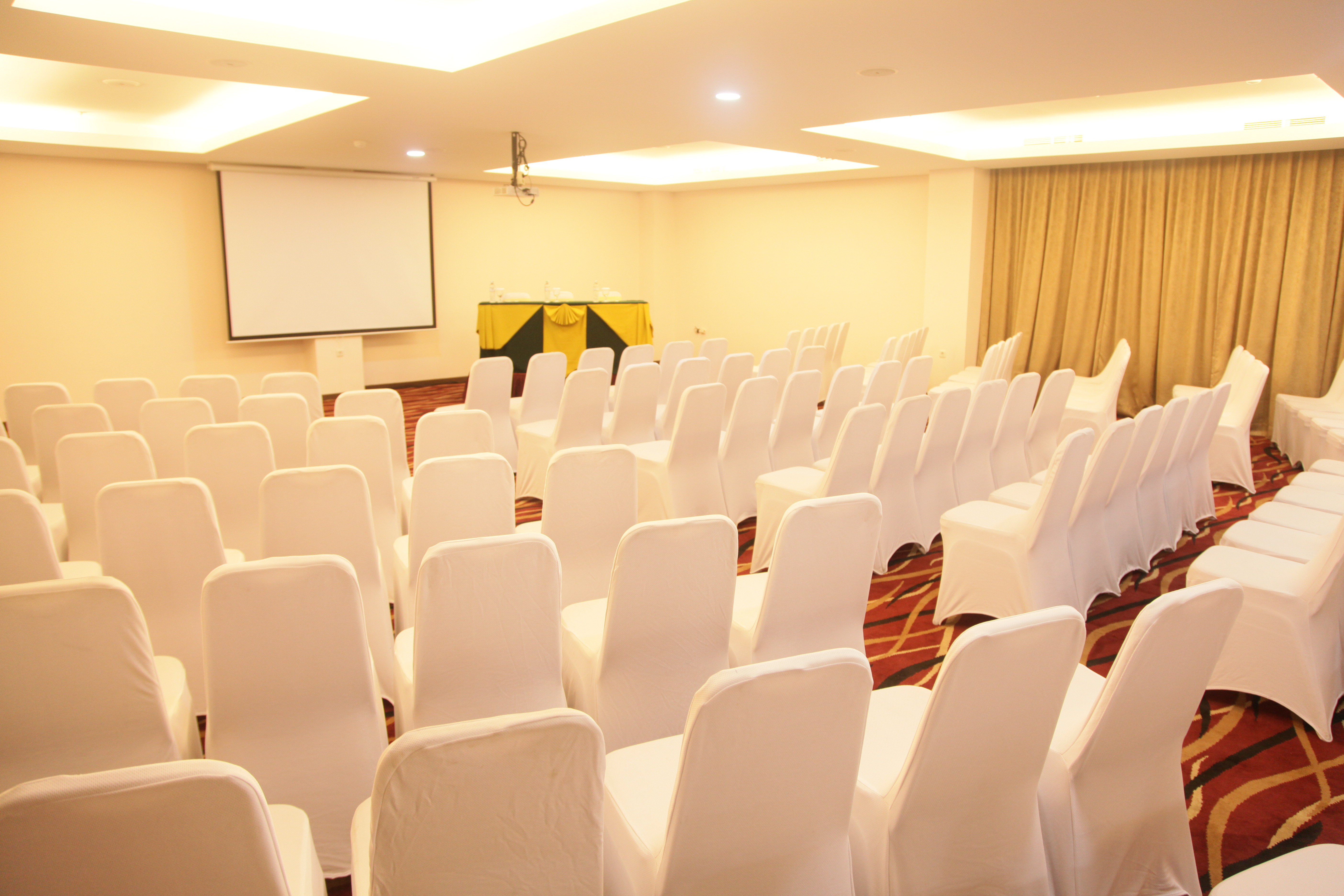 Classroom Configuration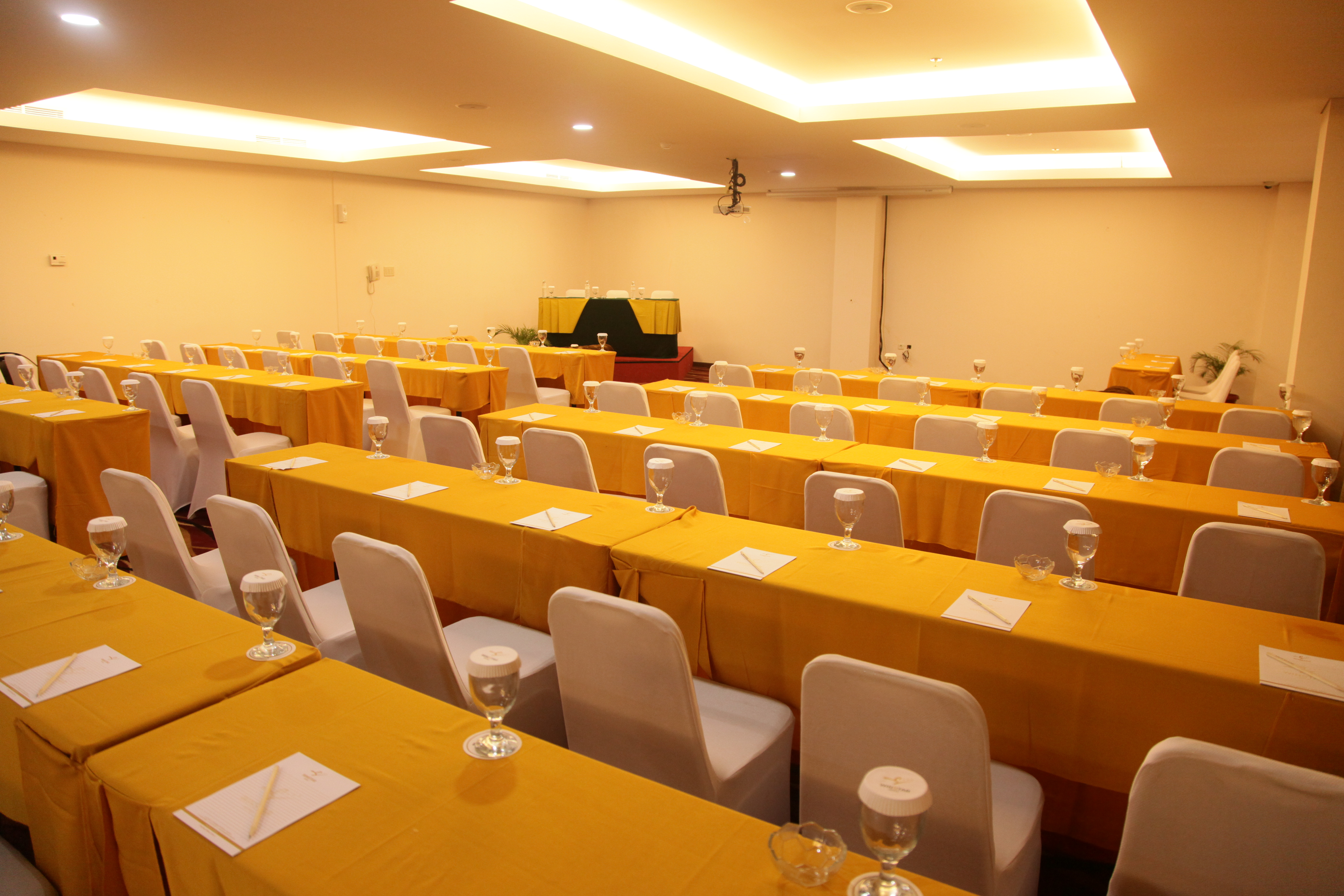 Banquet Rounds Configuration